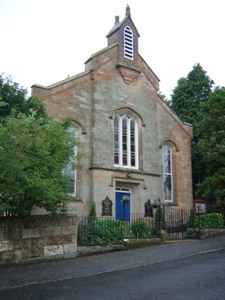 Welcome to Busby Parish Church
The Friendly Village Church at the heart of the Community of Busby.
Over 175 Years old and still celebrating the Christian Faith in Busby.
Message from Rev. Jerry Eve
A

s minister of Busby Parish Church I feel we take a pride in the warmth of the welcome we provide. Whether you`re a regular visitor, or coming along for the very first time, it`s always lovely to see you.
Worship is on a
Sunday Morning at 11.00.a.m.
but there are also opportunities at various times during the year to worship
in the
evening at 6.30p.m.
excluding January,July and August.
Paisley Philharmonic Choir and Williamwood High School Music Concert
Sunday 2nd June at 7.00p.m. in Giffnock South Church
Tickets £6 for adults and £2 for children.
Help: If you can spare the time and have an interest in the Brownies could you please contact the Minister asap as we desperately need new Brownies leaders?